It's the Christmas season and we have a holiday surprise for you! If you messaged us over Facebook messenger in the past two days then you may already be aware of this exciting new addition to our list of services.
As part of the ongoing challenge and our mission to make shipment tracking easy for online sellers and buyers, in early December we asked ourselves, "What can we do to help users connect the dots and make shipment tracking more accessible to all?".
We noticed that rather than using the AfterShip app or going to our tracking link, a lot of users would reach out to us on Facebook over their frustrations with the courier.
Seeing this demand we thought, why not extend our tracking services over to Facebook? And that's exactly what we did :)
Let me introduce to you our Facebook Bot!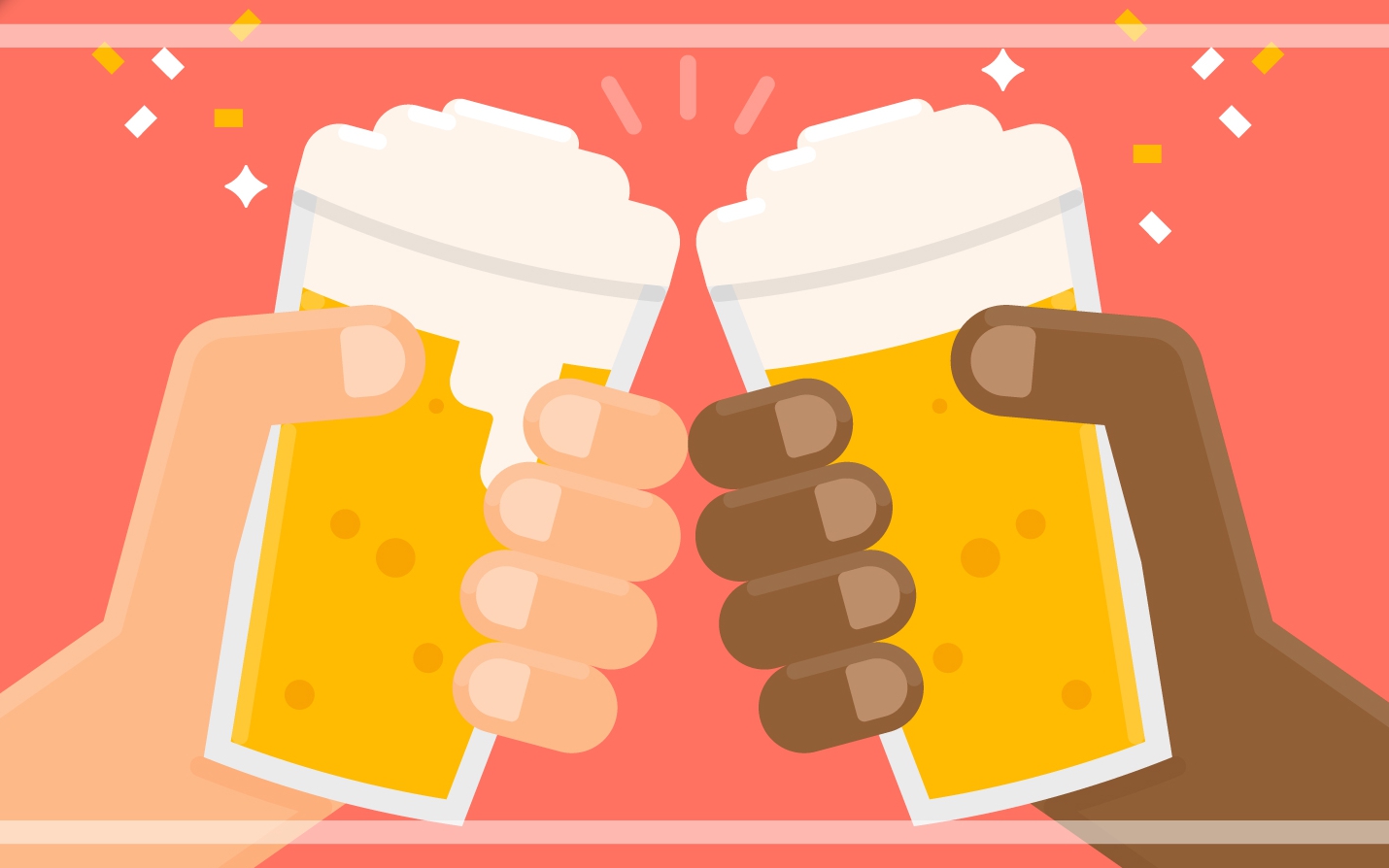 (Image designed by [Freepik](http://www.freepik.com/" target="_blank))
So what is it exactly? In the past when users messaged us through Facebook messenger we would have someone personally reply them. Due to the high capacity, we would either direct them to our tracking site or lead them back to the courier is if it was a problem with the actual shipping.
But that approach just simply wasn't good enough for AfterShips standards nor for our users! It not only exhausted internal talent but also ended the conversation without really solving their problems.
Now with the Facebook Bot, users can receive tracking information through messenger. This helps ease the pressure on our personnel, allowing us to focus on further improving your experience with AfterShip.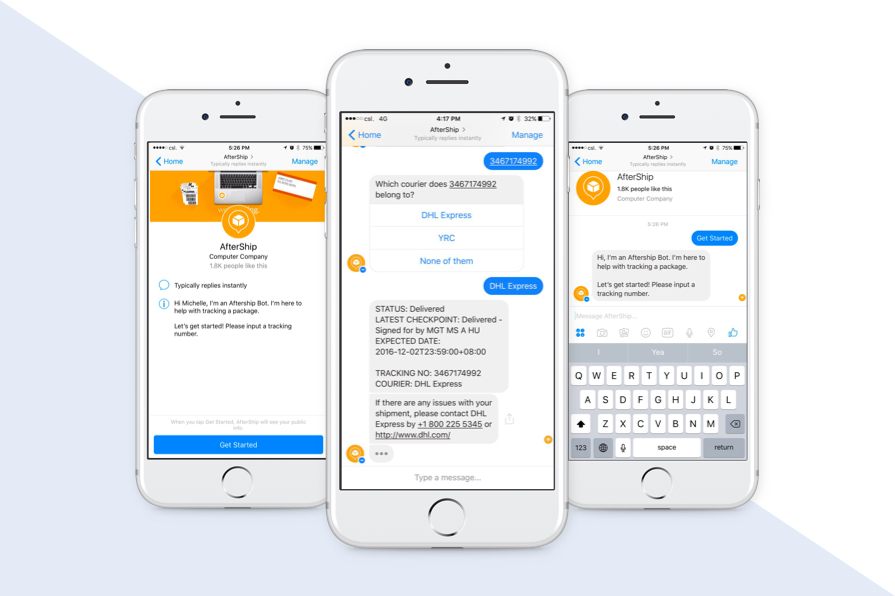 Our Facebook Bot is triggered once you decide to message AfterShip on Facebook. What it does essentially is detect the tracking number within your message.
Once it identifies a tracking number, courier auto-detect is triggered, providing you with a choice of courier.
So what if your courier wasn't detected by the Bot the first time round?
No worries, our developers got you covered! It's cool really, we've included an algorithm that allows you to input the courier name that accounts for human error!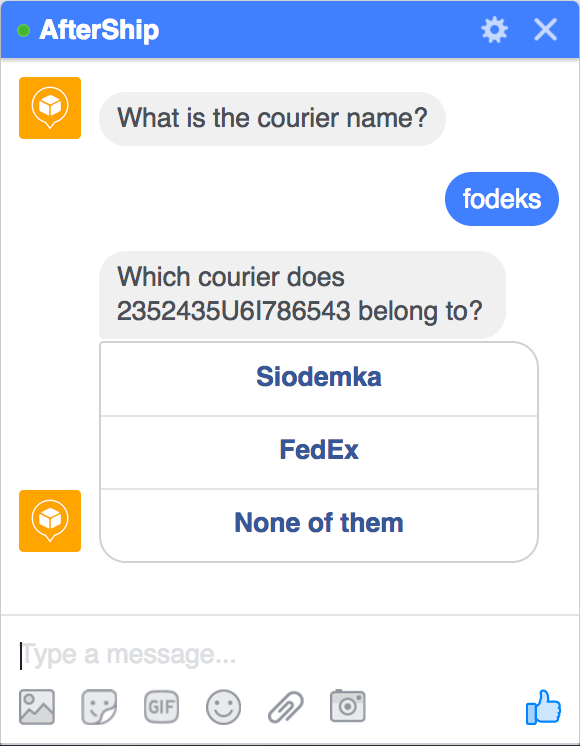 After clarifying the carrier, our Bot will send out crawlers to retrieve the tracking information and send you the latest status of your package.
Simply put, it minimizes the hassle and gets you the answers you're looking for!
What's also great is that the Bot will provide you with the courier site and contact information. That way, if you have a problem with the shipment you may contact them directly, saving you from having to search for their information yourself!
Indeed, the AfterShip Facebook Bot is still in it's infancy. And yes, there are limitations to the things it can do. But what's truly amazing about this passion project from our developers is the demonstration of our constant strive at AfterShip to serve in innovative ways.
We really hope that you would enjoy your time this Christmas and if you haven't already, try tracking for the first time using our Facebook Bot. Leave us a comment in the comments section below to let us know what you think and perhaps what you may like to see in future updates.
![](http://emojipedia-us.s3.amazonaws.com/cache/e5/06/e506620f368ffafaa5da2cd3cbf38283.png "width="100")
Don't forget to like and subscribe our page over on [Facebook](https://www.facebook.com/aftership/" target="_blank) and keep up to date with our latest announcements!