Being a Product Manager is hard, period. Why is that?
Martin Eriksson defines [product management](http://www.mindtheproduct.com/2011/10/what-exactly-is-a-product-manager/" target="_blank) as the intersection between UX, business, and tech. So now, imagine three departments, with three very different types of people. UX being one, sales & marketing being another, and web developers.
You, as the product manager, have to move the needle in the right direction with them. And you're kind of the authority: the one to follow.
Managing a product involves lots of research, charisma, grit and discipline.
It's complex and not as fancy as it might look. Des Traynor, co-founder of [Intercom]((https://blog.intercom.com/qa-what-does-a-product-manager-do/" target="_blank) puts it this way:
Articles talking about product managers as mini-CEOs have over-glamorized the role.
As a PM, you need to be crazy good at one thing: communication.
Because you are the glue between UX, business and tech, you need others to do tasks for you. Hence the communication skills.
Below are 5 books that every product manager should read to enhance her / his communication skills.
1. QUIET: The Power of Introverts in a World That Can't Stop Talking, by Susan Cain.
Our culture today tends to reward the ones who are active and social. There's no room for introverts or so they say.
In her book QUIET, Susan describes introvert people as remarkable individuals.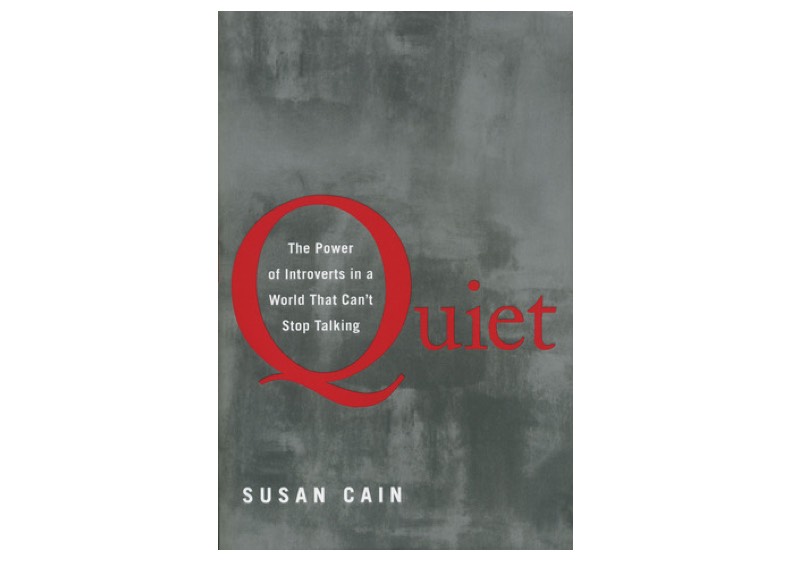 She shows how we undervalue introverts and how much we lose in doing as such. You might be dealing with introvert people everyday in the office.
[Read](https://www.amazon.com/Quiet-Power-Introverts-World-Talking/dp/0307352153/" target="_blank) this book to:
identify the psychological traits of your teammates
understand who your teammates are
know how to boost their confidence and reveal their potential
Susan wrote this book based on her own experiences as an introvert. Which makes it a special book, praised by millions.
For effective communication, a product manager should know who she / he is talking to. How that person might react under pressure, and how to maximise her / his impact.
We have little control over our silly or irrational practices. And it affects our capacity to decide on things.
When product managers do research for a product to stick, they must understand this.
Dan offers a fresh view on how we, human beings, shape our decisions. Not only this book is useful for communicating with your team, but it helps for research.
Dealing with irrational decisions or behaviours from different teams is one thing.
Imagine you spot a new set of behaviours from your customers. Is it rational? Does it make sense? Why? These are questions every product managers ask. Reading this book will help you communicate and get customers feedback.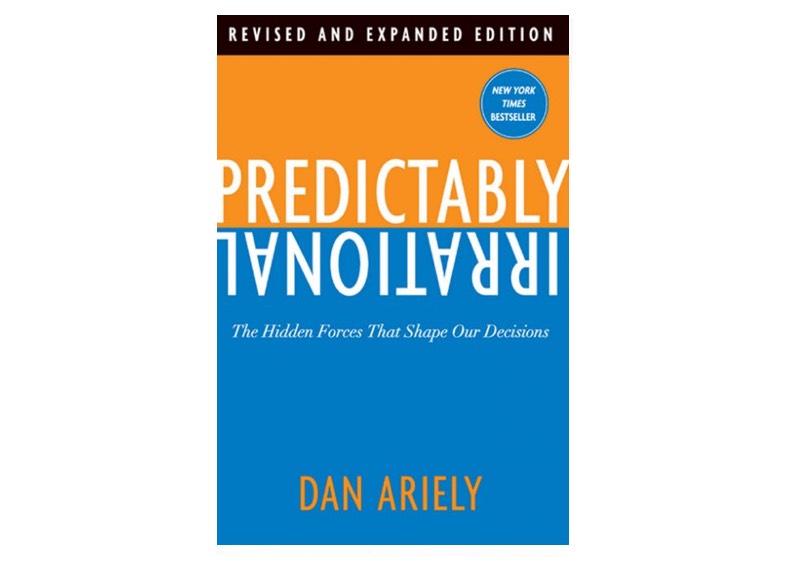 The author puts rationality to the test in the creative way. And while doing so his optimistic ideas tumble out of him like water from a fountain.
Ariely wrote Predictably Irrational after recovering as a patient in the burn department. His goal was first to better understand our silly characteristics. So next, we could learn how to make good decisions.
[Read](https://www.amazon.com/Predictably-Irrational-Revised-Expanded-Decisions/dp/0061353248/" target="_blank) this book to:
help you spot irrational behaviours within the teams you're working with and deal with it
know how to digest customer's feedback
be better at writing roadmaps and decide on new features
3. Getting to Yes: Negotiating Agreement without Giving In, by Roger Fisher
Yes. Think about this word for a couple of seconds. It is more than a word. Yes is a state of mind. An attitude.
As a product manager, you are dealing with conflicts. Teammates who don't agree with you from times to times. What's your strategy to convince them you're right?
And more important, how do you make them agree and follow you, with their consent?
"Getting to Yes" offers a unique system to find satisfactory agreements in conflicts. It offers product managers a straightforward strategy for negotiating.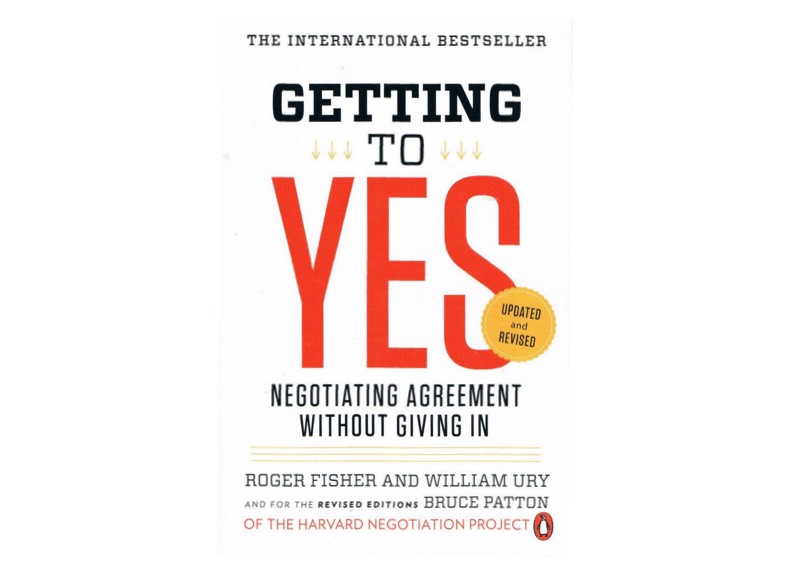 Millions of people learned a better way to negotiate with it. To negotiate problem, you need a plan. And Roger explains how to formulate it quickly.
Roger Fisher was a Professor of Law emeritus at Harvard Law School. He was also a director of the Harvard Negotiation Project. He wanted to improve the theory of conflict resolution and negotiation.
[Read](https://www.amazon.com/Getting-Yes-Negotiating-Agreement-Without/dp/0143118757/ref=pd_sbs_14_t_0?_encoding=UTF8&psc=1&refRID=6WZDP5XYQR3XYXVM209E" target="_blank) this book to:
learn how to prevent conflicts from happening
solve them when they happen
have your teammates follow you no matter what
4. Don't Make Me Think, Revisited: A Common Sense Approach to Web Usability, by Steve Krug
Steve Krug might have written the best book there is on web usability. He explains the concept in brief and concise way.
It's like a bible for web designers and developers.
Steve explains the meaning of usability and characteristics of web applications. He shares simple and easy ways of designing a user-friendly website.
This applies to product too. Imagine you need to explain a new feature. Or implement a test on your website. How do you communicate first with your developers? With your designers? What can you do so everybody gets what you mean first?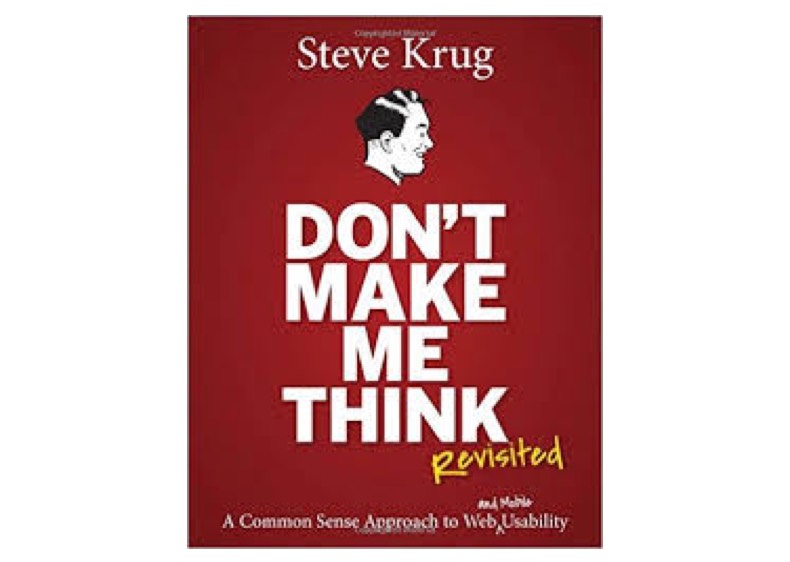 Steve Krug is an information architect and user experience professional. His main goal of writing this book was to help people learn to think like an usability expert.
A good product manager must understand what good UX is. This book is great for the basics of thinking user first.
[Read](https://www.amazon.com/Dont-Make-Think-Revisited-Usability/dp/0321965515/ref=pd_sbs_14_t_0?_encoding=UTF8&psc=1&refRID=8DSB7BJS5YEJTZ9C36VW" target="_blank) this book to:
get the basics of good UX for your website / app / product
communicate your design ideas clearly to your colleagues
understand what your users want
5. On Writing, by Stephen King
Oh Stephen, I wish I wrote like you. But I don't.
Why would a product manager read a book about writing from Stephen King? Because he's one of the master of writing. And because you need to write like he does.
Simple words. Short sentences. That's how your ideas spread within your team. Within your company.
That's how people buy your vision.
That's how you write release notes of your product. That's how you tell the story of your users. That's how you describe their personas to the rest of your team.
You write like Stephen King. Or at least you try.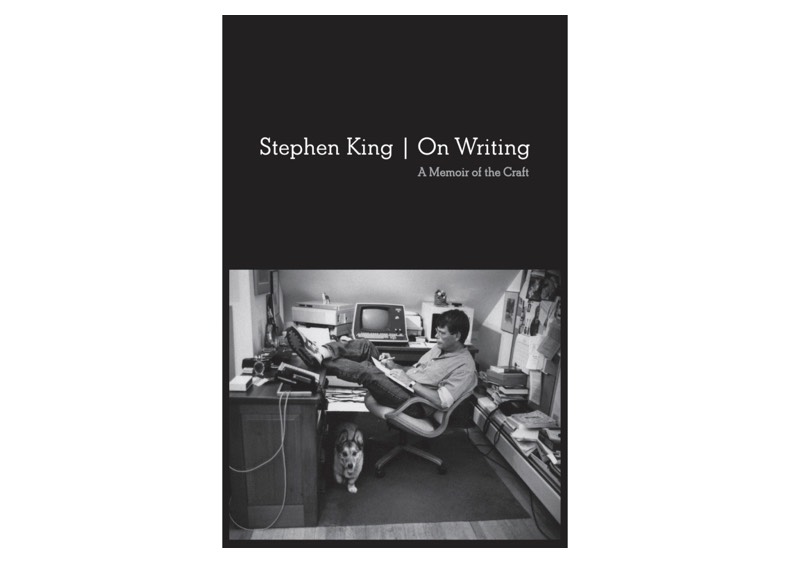 "On Writing" is his experience as a writer. The book has 5 sections in which the author describes:
the events in his life that influenced his writing career
his knowledge of writing
English mechanics
his advice to aspiring writers
and his van accident, yes.
[Read](https://www.amazon.com/Writing-10th-Anniversary-Memoir-Craft/dp/1439156816" target="_blank) it to:
write better
help your colleagues write better
have fun :)
Conclusion
There are two perspectives, a product manager must keep in the mind:
Building the right product.
Building the product, right.
With that in mind, communication is at the heart of every initiatives. Time is a constraint, so you must communicate the right way.
Books are here for a reason, yes. But execution trumps knowledge.
Bonus
We are big fans of Intercom, and their free books.
One of them is about [Product Management](https://www.intercom.com/books/product-management/" target="_blank). It focuses on how to design great products from start to finish. It deals with strategies to help product managers in maintaining their workflow. And it's free, so have a [look](https://www.intercom.com/books/product-management/" target="_blank).