Partner News
Upcoming event: Webinar with AfterShip strategist
The holiday season is now behind us, it is very important to analyze the sales and see what could have been done better.
ShipBob is hosting a Growth Summit, with one of the prominent event partners being AfterShip. The event will be a virtual seminar discussing hot trends in the eCommerce domain and goals that you must work upon achieving in 2020.
What will the event be about?
Joe Wyatt, Partnership manager from the AfterShip US team, will be one of the guest speakers for the webinar. Joe closely collaborates with our clients while working upon building and maintaining relationships with them.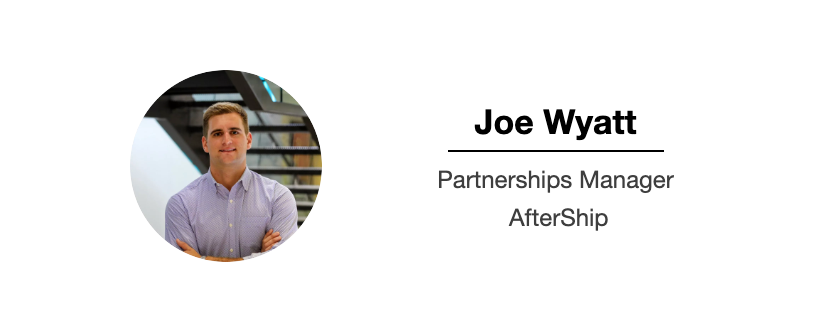 He will be discussing current trends dominating the eCommerce marketplace. Practices that can help you transform and grow will also be shared.
A range of other topics like how to simplify complex business processes, overcome challenges when starting up, and use returns as a growth strategy will be covered.
⏱ When will it be held?
Date: January 28th - January 30th, 2020
Time: 12:00 PM - 4:00 PM ET
Reserve your spot before it's too late!