AfterShip for Android just passed 500,000 downloads! We wanted to send out a very big, massive THANK YOU / 謝謝 to all of you who've supported us along the way.
We couldn't have reached this milestone without you!
We started this app out more as an MVP product to test out the demand and now AfterShip mobile app is the only package tracking app that supports more than 360 couriers all around the world. With no ads, and is free of charge.
"It's cool to reach this milestone, but can't wait to reach the next!" said Michelle Cheung, Senior PM for Mobile. "We've got a lot of exciting things planned for our users ahead."
To all our Android users, we'd like to say THANK YOU for your continued support and trusting us with tracking your packages. Who's in it for the million?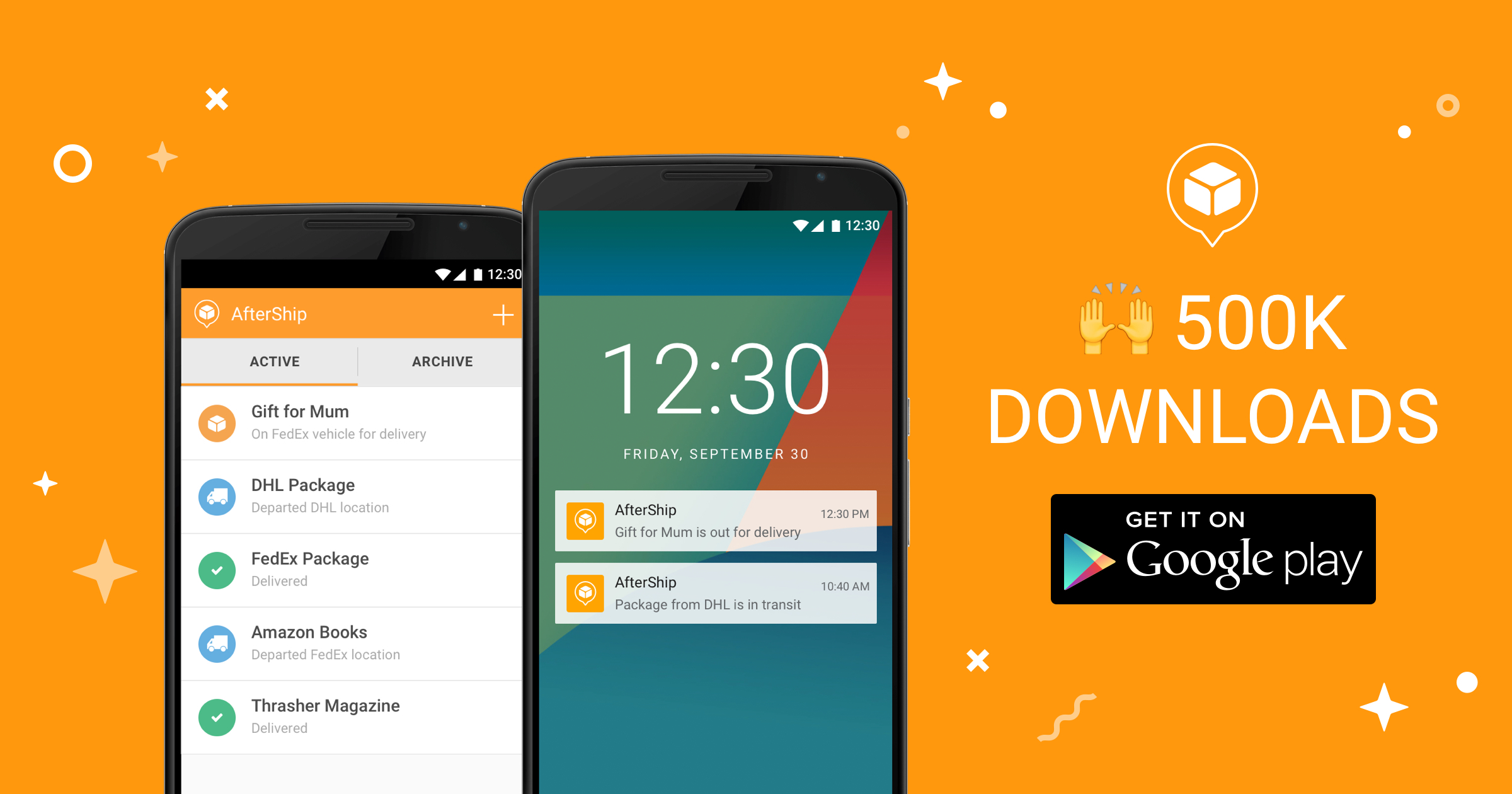 Download AfterShip app on [Android](https://play.google.com/store/apps/details?id=com.aftership.AfterShip" target="_blank). If you're on iOS, it's okay, we got you covered [too](https://itunes.apple.com/us/app/aftership/id507014023" target=_blank).
PS: We have more updates coming your way, very soon, so don't forget to follow us on [Twitter](http://twitter.com/aftership/" target="_blank), [Facebook](http://www.facebook.com/aftership/" target="_blank) or [LinkedIn](https://www.linkedin.com/company/aftership" target="_blank) for the latest!