Language setting in Returns Center
You can choose a language for your Returns Page.
A Localized Returns Experience
Simply click the new Language setting. The following languages are available now:
Spanish
French
German
Portuguese
Chinese (Simplified)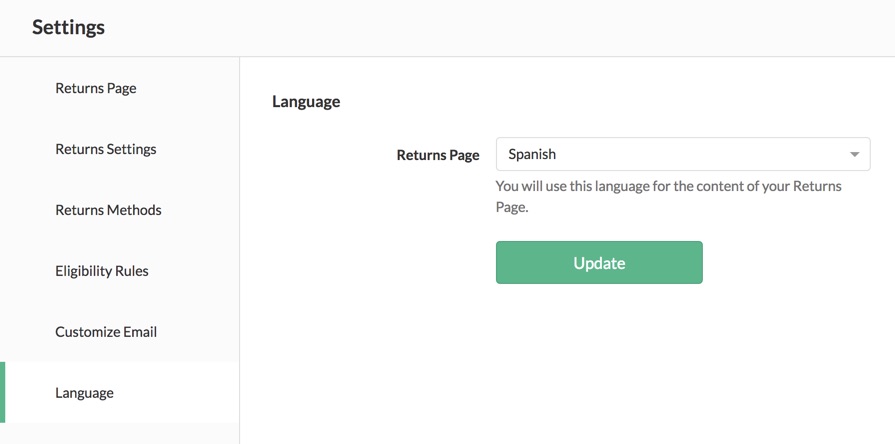 Contents in your Returns Page are switched once you save the language setting. Together with the customizable contents and notification emails, you are now able to provide a fully localized return experience for customers.
Try it out for free. Sign up Returns Center.