Partner News
New tracking status: Available for Pickup (Coming on 28 April 2020)
We continue to enrich our tracking data, and thus we decide to add a new status Available for Pickup. This will replace subtag mapping of OutForDelivery_002 as described below.
Existing Tag:OutForDelivery
Existing Subtag:OutForDelivery_002
New Tag:AvailableForPickup
New Subtag:AvailableForPickup_001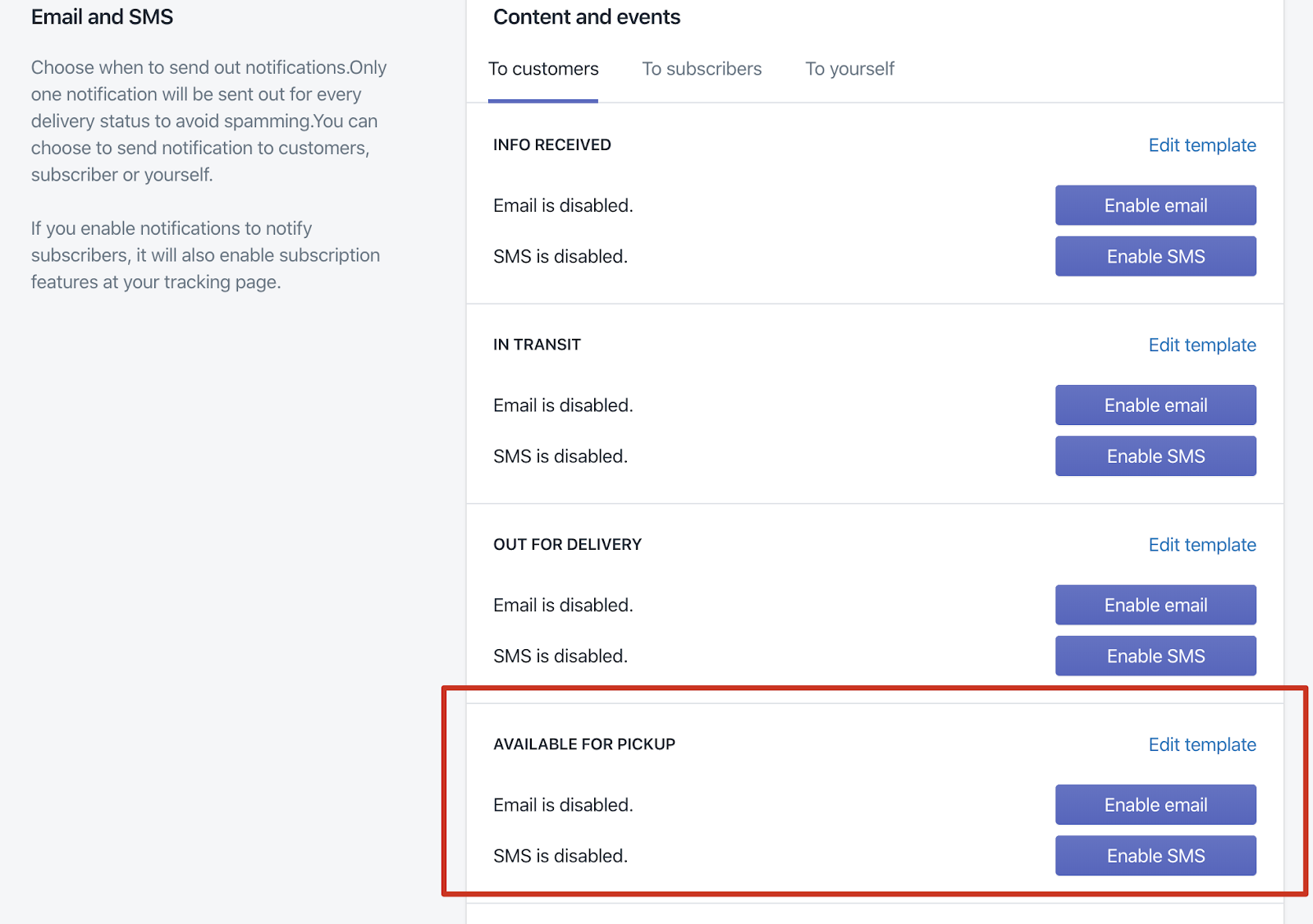 When is it going live?
We are planning to release this change on 28th April 2020.
Why is it useful to you?
The new status code provides flexibility to notify shoppers when a package is available for pickup at designated courier pickup points including lockers, stores, and trusted retail locations. This also lets you calculate SLA agreed with the carrier effectively using your favorite BI tools.
[Action] Are you using AfterShip API/webhook?
Reach out to your development team and ask them to take a look at the updated API documentation and make required changes. They can also refer to sample JSON files for a quick reference.
[Action] Are you sending notifications to shoppers through AfterShip?
If you'd like to notify shoppers when a package is available for pick up from the access point, go to notification settings and enable triggers for the new status code i.e. "Available for pickup".
We believe you'd have a smooth transition. Should you come across any questions, write to us at support@aftership.com.