With AfterShip's latest integration, enterprise plan users can enable customers to subscribe to delivery updates via Facebook Messenger notifcations. Facebook Messenger has been a key channel for brands to communicate to customers given its high open rate and click through rate.
What's the best? it is a totally white-label solution unlike other solutions in the marketing. Meaning the notifications are sent from your Page.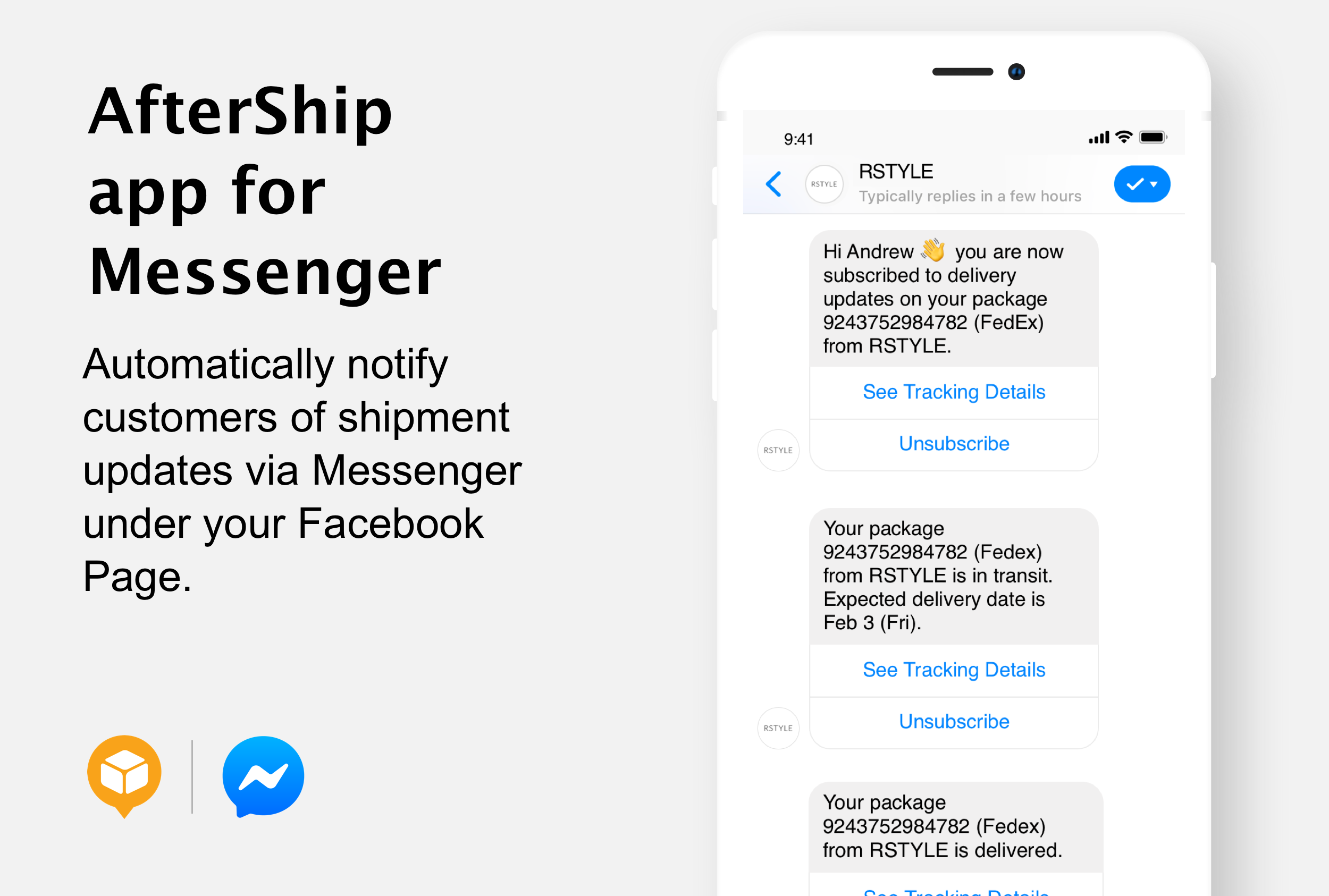 What customers see
By connecting your Facebook Page to your AfterShip account and enabling the notficiation triggers for Facebook Messenger, your branded tracking page will automically show a new option for customers to subscribe to tracking updates. As a brand, you can also customize which events to notify customers via Facebook Messengers, e.g. in transit, delivered.
Upon clicking "Send to Messenger", customer will immediately receive a subscription confirmation notification at Messenger. User can also unsubscribe any time as well, and a confirmation message will be sent out immediately.
Upon the major delivery updates, subscribers will then receive an automatic message sending from your Facebook Page. The message also include a one-click trackink link and unsubscribe button.
Brand can select which delivery events to notify customers:
Info received (label is printed)
In transit
Out for delivery
Delivered
Failed attempt
Exception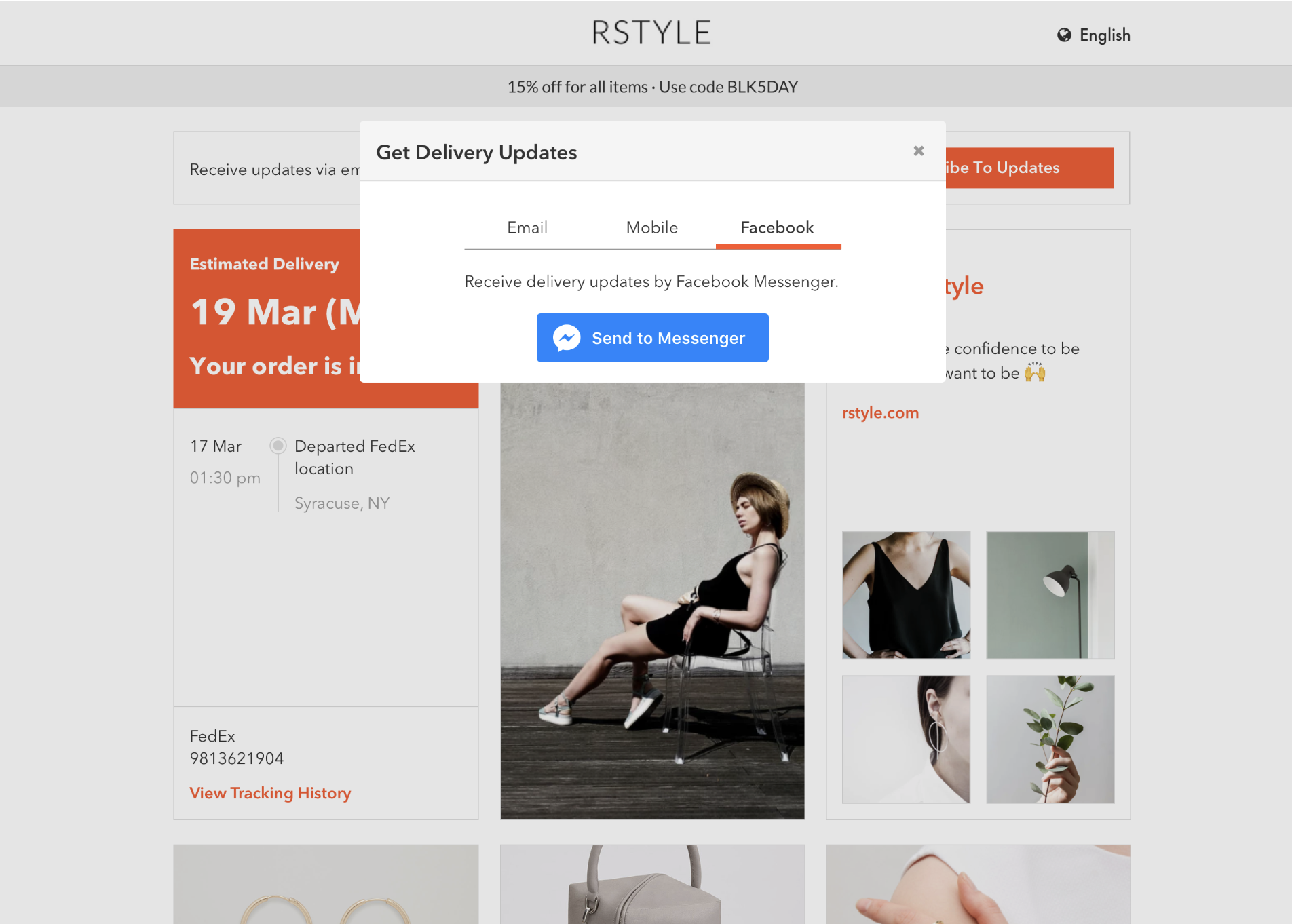 What're you waiting for? Talk to our sales team for this enterprise feature.